EXAMS
We strongly encourage all students to regularly take exams in RAD Ballet, ISTD Modern and ISTD Tap. Not only do exams give students something to work towards in class, they also give an immense sense of achievement to the student and lead to professional qualifications recognised worldwide.
Students who wish to undertake a ballet examination MUST participate in at least two classes per week (three for major grades). There are two exam sessions per year (second term & fourth term). Invoices will be issued well in advance of exam dates.
The syllabi we work with are all standardised worldwide and have qualified to sit within the educational framework. For example, successful completion of the Advanced 2 RAD Ballet Examination is equivalent to a Level/Certificate 4 qualification on the QCF framework.
To find out more please visit these links:
Powered by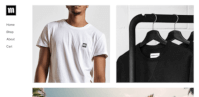 Create your own unique website with customizable templates.